revised in part on 15 and 16 December 2020 by Mark Smith
Public interest
The below article may also be in the public interest of persons from or interested in India. The public interest of Australia may also be involved – Mohan Kumar lobbied and received Visa's and other benefits, as a result of lobbying and other likely legitimate dealings, from officials and public office holders in Australia.
Chronology
Some time before 2015, probably well before 2015, Ralph Paligaru was employed by a man known as Mohan Kumar.
On or about 6 October 2015, Mohan Kumar granted to Ralph a power of attorney with powers as to the management of his affairs and property interests. A true copy of the Power of attorney is accessible here: click link.
It is believed that, on or about 25 October 2015, a man bearing the below passport in the name of Mohan Kumar boarded a plane at Sydney and travelled to Denpasar, Bali, Indonesia. It is believed that Ralph Paligaru, on the same day, travelled from Sydney to Denpasar – on a separate flight – Ralph admitted to me he did not travel with Mohan Kumar but he did travel to Bali on the same day as did Mohan Kumar – Ralph's then employer.
Upon arrival in Denpasar, the person claiming to be Mohan Kumar was arrested according to reports. The true identity of the traveller is not known to me however photographs of the person and his passport have been reported widely in global news sites including in India. The passport carried by the traveller known as Mohan Kumar was issued, it is reported, in Zimbabwe by India and later re-issued in Sydney – a matter of public interest to residents of Australia. A reported copy of the passport of Mohan Kumar is shown below: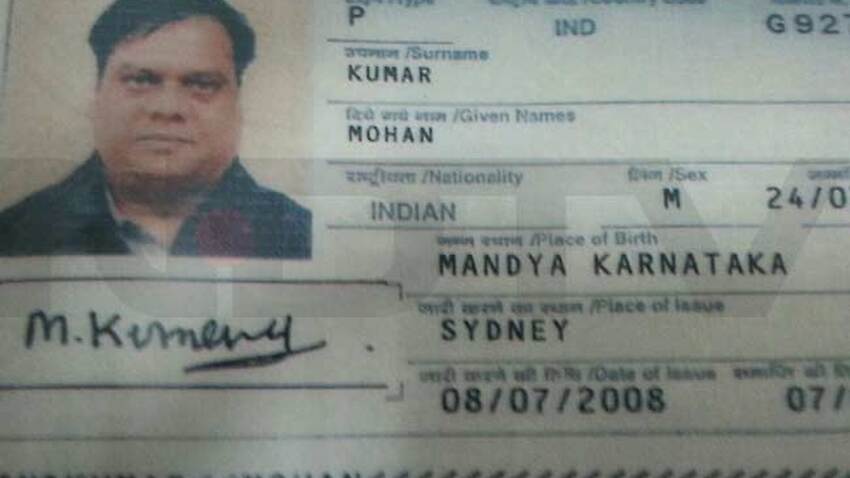 I understand that corruption related cases have considered the alleged issue of the passport in India alleging that the person carrying that passport is in fact Rajendra Sadashiv Nikalje – also known as Mumbai gangster Chhota Rajan.
To the best of my knowledge the traveller has not admitted to being Chhota Rajan?
Links to an article by SBS containing these allegations is here: https://www.sbs.com.au/news/indian-mobster-hid-in-australia-for-7yrs
It is believed that Ralph was employed by Mohan Kumar, before the sale of 632 Old Northern Rd, Dural.
It is believed Ralph's title of employment was, officially Manager. Below is an admission made by Mohan Kumar and Ralph's lawyer – John Mahony of Mahony Law:

To the best of my knowledge, Ralph stayed in Bali for approximately 1 night before returning to Sydney, accordingly I do not believe that Ralph's visit to Bali was for or turned out to be for a vacation?. Mohan Kumar was arrested in Bali upon his arrival there.
The writer has located the following video believed to be an accurate report from a well known global news sources (AP):
SBS reports that Rajendra Sadashiv Nikalje was wanted in India over the deaths of at least 20 women: see article – https://www.sbs.com.au/news/indian-mobster-hid-in-australia-for-7yrs
For more information – chat with us live using our instant chat tools (bottom corners), book an appointment or call now on 1300-327123 (till late).
To contact us with any tip-offs, files or information about any person mentioned on this page – please use the instant chat tools – bottom right corner or the contact/tipoff form below: